Miller's Limo is a "Mom and Pop" airport shuttle and private car service. We are an experienced and reliable company that handles your travel needs professionally, courteously, and privately.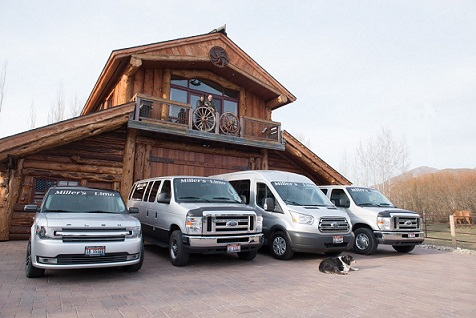 Whether you're traveling to the Sun Valley, Idaho area for a wedding, to ski, bike, or hike, we can help you enjoy your time in the Wood River Valley!
Miller's Limo Rates
FRIEDMAN MEMORIAL AIRPORT SHUTTLE
Prices are for ONE passenger - each additional passenger is $10.00

Bellevue / Hailey = $35.00
North of Hailey to East Fork Enterance = $50.00
East Fork to Ketchum = $55.00
Elkhorn, Warm Springs & Sun Valley = $58.00
Saddle Road to Adams Gulch = $60.00
Adams Gulch to Eagle Creek = $65.00
Eagle Creek to SNRA = $70.00
Reservations before 7:00 am and after 10:00 pm are charged $10.00
ATLANTIC AVIATION PRIVATE LIMO
$90.00 for 1-2 passengers to Ketchum
$100.00 for 1-2 passengers North, East, or West of Ketchum
$15.00 for each quarter-hour wait time
$10.00 for each additional passenger
Please Note: 
Wait time added 15 minutes after requested pickup time
OUT OF VALLEY LIMO
Prices are for up to 6 people - each additional passenger is $15.00

Smiley Creek = $205.00
Stanley = $255.00
Jeorme / Gooding = $255.00
Twin Falls = $325.00
Idaho Falls = $450.00
Boise = $450.00
20% gratuity added to Out Of Valley Limos
Reservations before 7:00 am and after 10:00 pm are charged $40.00
SPECIAL OCCASION LIMO
We also provide transportation for weddings, private parties & special events.
5 passenger Ford Flex = $90.00/hr
7 passenger Ford Expedition = $100.00/hr
14 passenger Ford Transit = $110.00/hr
20% gratuity added to Special Occasion Limos
Miller's Limo Cancellation Policy
IN VALLEY LIMOS
Travel in the valley canceled less than 24 hours:  $25.00 CHARGE.
If your plane is diverted, you will not be charged a cancellation fee.
OUT OF VALLEY LIMOS
Travel out of valley canceled less than 48 hours: FULL RATE CHARGE.
SPECIAL OCCASION LIMOS
Please call for the cancellation of weddings, parties, and special events.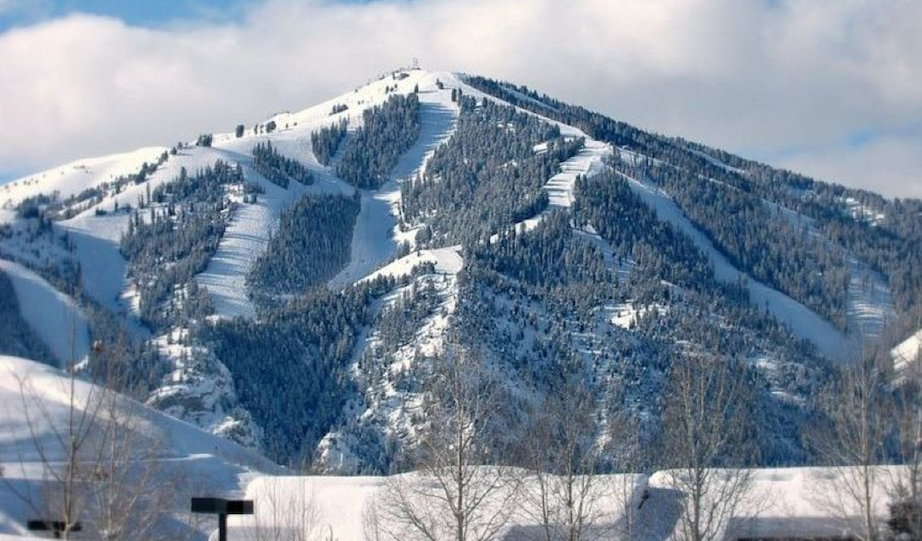 Miller's Limo Vehicles
OUR VEHICLES:
Two Ford Transit 14 passenger vans (Sprinter style)
One Ford Expedition 7 Passenger SUV
One Ford Flex 5 passenger SUV
Additional Services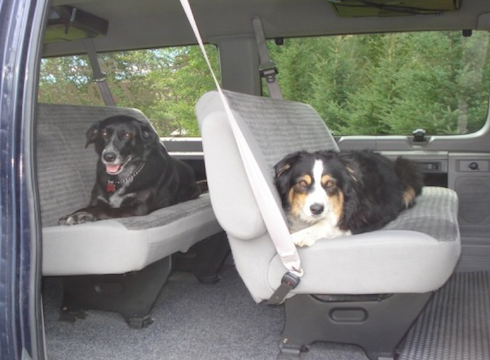 Your 4 legged friends are $25.00 each.
Bio of Miller's Limo
Miller's Limo was founded in 2009 by Don and Barb Miller, a husband and wife team that moved from Michigan to the Wood River Valley in 2002 with their three kids. Owning a van and seeing the possibility of putting it to good use, Don and Barb started their "limo" company in 2009 and grew the business into the Wood River Valley's premier car service.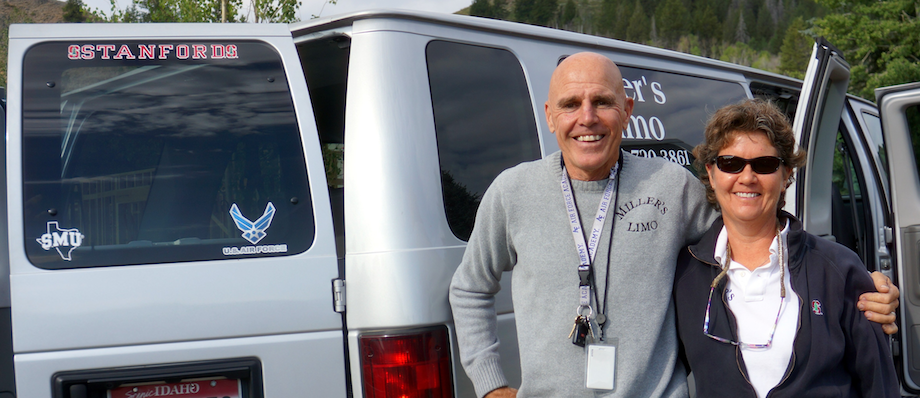 In 2021, Lisa and Clay Landon purchased the business from their good friends, the Miller's, and continue to provide the high level of service Miller's customers have come to expect.
ALL MAJOR CREDIT CARDS, VENMO AND CASH ACCEPTED